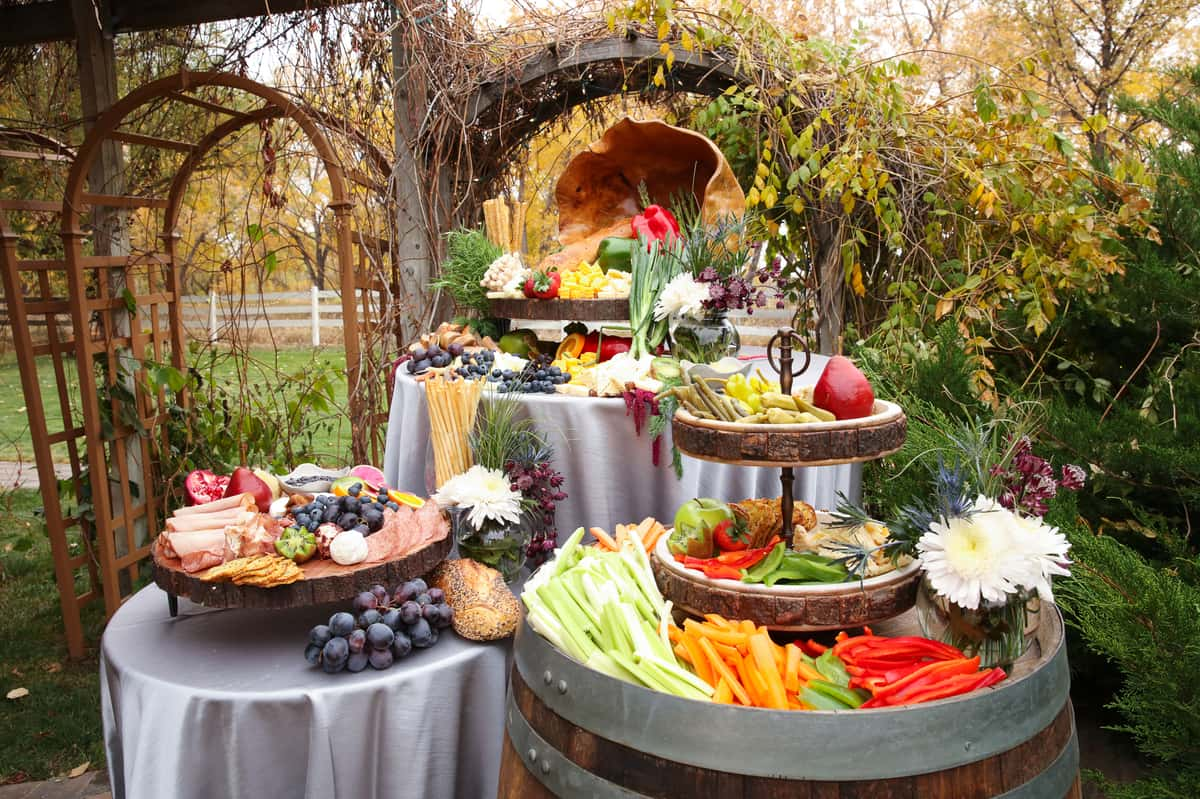 Wedding Menu
Become a VIP
Receive updates on special events, new menu items, menu reviews, and more!
Wedding Menu
Bene Italian Buffet
$19.35 Per Person // Dessert provided by client
Appetizer Selection
Tuscan / Antipasto Display
Prosciutto, genoa salami, herb-roasted red peppers, mozzarella pearls, aged parmesan, artichoke hearts, pepperoncini, marinated brussels sprouts, green and black olives, roasted golden beets, fresh and crisp carrots, celery, green pepper, baguettes, focaccia crackers
Elegant Buffet Dinner
$44.75 Per Guest
Traditional Mountain Buffet
$24.35 Per Person // Dessert provided by client
Stations
(30 Guest Minimum)
Make a meal out of fun appetizer stations. Chefs will prepare specialties to order while you watch! Or choose a theme that does not require a chef.
Pricing for stations vary. Choose one, two or choose them all.
Boards / Display
Boards and Displays can be added to any buffet, displayed as a station, or created for an individual board
Appertizer
While traditionally served as a small dish before a meal appetizers can be eaten anytime, anywhere.
After-tizers
Really for anytime of day, however, the After-Tizers are a great way to end your special day and soak up some of that champagne that you toasted through the night.